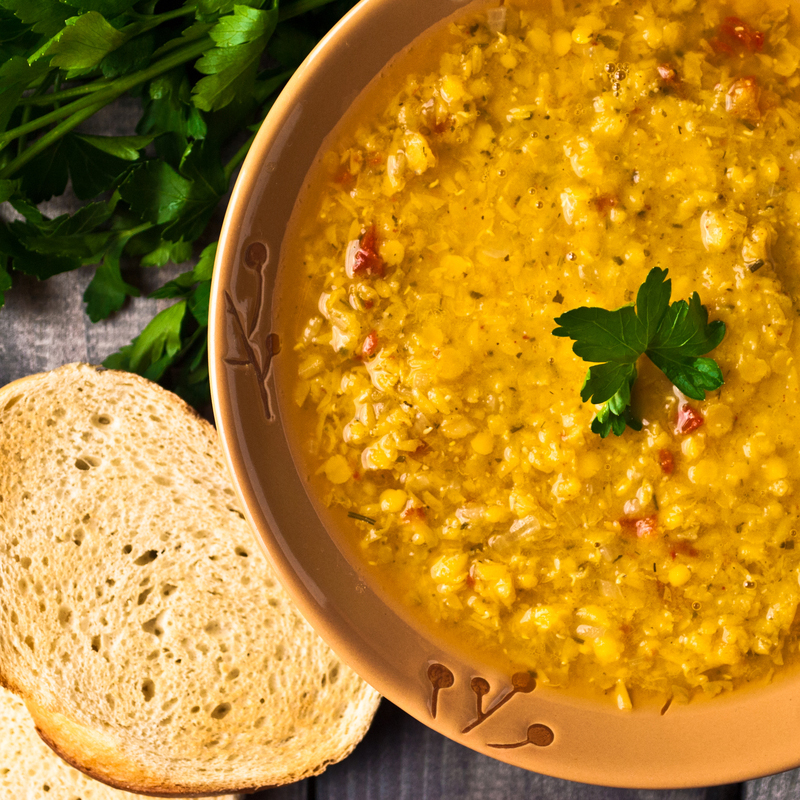 Ingredients
Ingredients:
½ cup mung bean

½ cup red lentils soaked in warm water for 2 to 3hrs

1 carrot diced

1 zuccini diced

1 red and 1 brown onion finely chopped

4 to 5 medium fresh tomatoes diced

1 cinamon stick

1 tea spoon cumin seeds

½ cup finely chopped celery

2 tea spoon lemon juice

Table spoon Himalayan Salt

Instructions
METHOD:
Step 1: Boil both lentils combined in approximately 3 to 4 cups of warm water, add salt, add teas spoon turmeric, 1 cinamon stick on medium heat for 20 minutes.
Step 2: Make paste of of other ingredient, small blender 1 tomato, 1 tea spoon cumin seeds, 1 or 2 chillies for your taste 2 cloves garlic, pinch of ginger, coriander leaves and 2 kaffir lime leaves. Blend all together make paste, add small amount of water, add salt to taste.
Step 3: In small sauce pan 3 table spoon virgin olive oil fry this paste with medium heat until it dark red in colour. You'll smell the taste of herbs and spices now, mix this paste with your soup / dal and add celery, carrot, capsicum etc and simmer for 5 to 10 minutes.
You can add salt and ½ lemon juice for your taste. Served with basmati rice/chapati/roti or simply with whole meal toast.
Notes
Premorganics Himalayan Salt is available for purchase on this website.